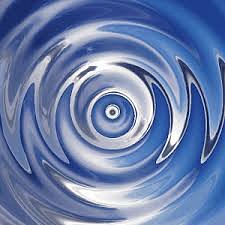 HealthCounts.ca/Academy/Music_Is_Medicine
BE200
Bioenergetics
Music Is Medicine
for Mind, Body, Emotion
and Spirit
Tune & Tone With PEMF
Imagine you can listen to your body signals, through Voice Analysis and help prioritize your stress indicators to a playlist that is customized and personalized for your own issues.
Then enjoy a playback sequence of professionally designed soundscapes called Music Journeys, played right into the body through a sllent but vibrating transducer speaker syste.
Healthy vibrations matching natural body oscilations has been carefully delivered in subtel energy concerts, organ by organ, amplified magnetically to acoustically harmonize the entire body.
Introducing the home music medicine cabinet, using PEMF Pulsing Electromagentic Field (PEMF) for Bioresonance training of the brain and body, from the comfort of home.
Music Is Medicine on line webinar membership accesses our Members area for a library of learning this new genre of self care and proactive balancing for peak perforamnce, reduction of stress, pain and improved relaxation.
Tutorials feature the AMPCOIL PEMF with BetterGuide Entrainment to Tune and Tone the Body Head to Toe, Silently, Noninvasively, Risk Free without Medication, Radiation, or Violation of Natural Law
Music is Medicine
Introductory Course
Part 1 Introduction to Bioterrain Minerals Oxygen, Water and Liquid Health
Part 2 Music is the Mind - Neural Training
Part 3 Music is the Body - Elements of Wood Fire Earth Air Water Ether
Part 4 Music is the Emotions - Purifying the Neurochemistry of Metals and Toxins
Part 5 Music is the Spirit - Metaphysical Realms and Chakra Alignments
Tutorials: PEMF Entrainment Tools
AmpCoil BetterGuide
Music Entrainment System
Book Live DEMO
Call Dr Drake
647-825-4627