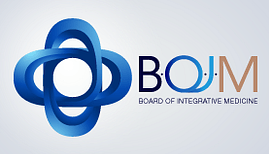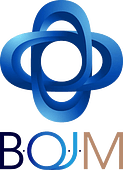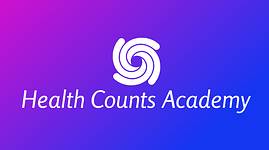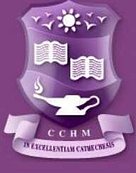 Health Counts
Affiliate Program
BE400 Coaching Portals
https://coachingportals.coachzippy.com/
This is an opportunity for you to Optimize your income with affiliate commissions for promoting our training, portals, and purchasing or PEMF tools like AmpCoil. Model after an expert with 50 years experience, and let Dr. Drake help you maximize your experience as a health seeker and as a Coach and potential Affiliate of Health Counts Academy Coaching Portals. Today we discuss how to inject your business with vitality with modern tools and tactics using internet portals.
Business can be as tough as health challenges yet we found a way to address both.
Are you feeling stuck, or overwhelmed, or not making the progress you want to be making?
Now is the time for you to make headway and have your year-end much better than it started.
Do you want to improve your immune health better than it was before? How about better than Ever? Learn how and what to focus on in this Introductory session. Would you like the guidance to help others too in a coaching portal template?
We have an amazing opportunity to be trained by the Director of the Department Of Bioenergetics at the Canadian College Of Humanitarian Medicine, and who is the co-developer of the Ampcoil BetterGuide Software App.
You need to know how to get the most out of your PEMF Self Care Device and share it with others. We could all use a tune-up and immune protection with optimized health tools, plus an added opportunity for revenue generation as an affiliate to market this program, clone it to coach others or build an online coaching portal for yourself. The sky is the limit as they say. What will you create if given a running start?
Please join me for a LIVE Free introductory video course (Worth $99) for your enjoyment and inspiration about new possibilities available at your fingertips.
There is much value in this interactive web presentation
and this should not be missed.
https://coachingportals.coachzippy.com/
====>>>>> Link to Free Introductory Webinar overivew
Health Counts Academy Bioenergetic Affiliates and Coaching Portals
Join Dr. Drake in spreading the word about the need for Coaches worldwide. What do you have to share and what will you create with your healthy self and a set of health and business tools to spread your message?
Learn to Self Care by taking our training courses, and Dare to Share Quantum Pods and Portal design for 5% Affiliate Commission for those who drive students to the Academy courses, or gain Affiliate Commissions for reselling the Portals and grow a team under you for residual recurring commission.
Self Care and Self-sufficiency require you to earn while your earn, share while you care, and be dare to be rewarded with personal health improvements and valuable knowledge while sharing this wonderful opportunity for health sovereignty for yourself, family, friends, coworkers, teammates, and even as a professional coach for other clients.
The Health Counts Academy provides Coaching Portals, with a tiered level of escalating Prime, Premium, and Pro Level knowledge courses and practicums via and online cyber-cloud-based academy with huge video storage, instant upload, and instant access sequential lessons and marketing tools to help promote a professional business. That is just what the world needs now at this very moment - So Dr. Drake invented the HEALTH SAFARIS For Personal Health and the HEALTH BRIGADE to train coaches to coach others and send a ripple of the effective global message of hope and recovery and immune building in health and in business practices.
The ability to progress at the pace and speed of any user is guaranteed. Progress through increasing levels of a short video and pdf courses with interactive community boards for interactive student learning tracks your progress, offers quizzes or resources, and helps you learn while you amass study credits Certificates. Collect sufficient credits and you may wish to certify later as a Professional Integrative Health Coach. (See www.WONM.org, BOIM.org, CCHM-EDU.org).
An Interactive Community Blog per class helps the powerful group learning and sharing along with Coursework laid out for self-study and practical Challenges. Regular practices breed success. So the course is built for busy people and short attention spans using small segments over many chapters with launches of weekly, monthly, and seasonal tips embedded in the various classes to cover a Natural holistic sequence of the lesson plans.
The courses are synergistic and create learning at multiple levels of theory, tutorials, music and nature interlude, nutritional basics, and the understanding of bioterrain as your soil to protect from invasive disease with proper bioenergetic techniques, tactics, and devices that accelerate health, wellness, detoxification, restoration, and rejuvenation.
Welcome to the new century of Bioenergetics and internet teaching through coaching portals.
Visit https://healthcounts.ca/home-medicine-wheel and click on buttons to see more details and video introduction for each component. View the Video, see the syllabus, certificate, testimonials, and FAQ, and hit the RED ENROLL NOW button to join.
to view the Memberships and Academy for free and paid lectures and products, services, and a HUB of links to help the Mind, Body, Emotion, and Spirit.
QUICK OVERVIEW

BE007 Health Safaris reviews the Mineral, Organ, and Music Note for harmonizing the body through the year to assist in restoring the minerals and grounding and circadian rhythm.
BE100 Bioterrain provides the basic training on the body electric with its three electrical vectors. Ohm's law states Volts = Amps x Resistance. So we world on Voltage of Water and Pump pressure, Amperage for pH Acid-Base Control, and Resistance of Minerals and water for electrical grounding and flow.
BE200 Music is Medicine reviews the amazing correlation between the vibrational frequency of minerals and the Grand Piano Notes of music. These notes provide organ messaging. The Brain waves react and create brain signals at different speeds to create different body states of alertness, from Delta Sleep, to Theta Creative Relaxation Drowsy, to Alpha Awake focused, to Beta Wide Awake Dancing or Stressed, and Gamma Waves for Consciousness, Epsilon for Ascension higher self spiritual states.
Bioenergetics Course BE200R Music is Medicine Resources and Tutorial for AmpCoil BetterGuide Users
Enjoy the REPLAY of Introduction: to Music is Medicine Resources for AmpCoil BetterGuide Users
BE200P Music is Medicine Academy Welcome AmpCoil Users
PERSONAL AND PROFESSIONAL COACHING PORTALS
BE300 Fundamentals Of Integrative Living for Organ Wellness, Detox, Restoration, and Rejuvenation theory and practicums.
BE400 Coaching Portals - the Business of Entrepreneurs and The Coaching Tools for a portable, mobile cloud-based interactive coaching or teaching or advertising platform for internet-based businesses. These are priceless learning venues watching Dr. Drake start a business from scratch in 30 days and 30 lessons to launch a coaching portal.
COAThese portals can be linked to affiliate income for rewarding anyone who shares this opportunity.
What will you create? These business portals with all the 6 tools needed for operating an email marketing. lead capture, the home page, and page building authority website, with a built-in conference room for training, and templates to follow for plug and play business can be set up in a day. The cost of each component could be prohibitive, but this package has minimal input costs at $47 per month with a reseller option for $25 per month. Expandable plans are available.
The point is, all this work of setting up and management has been capsulized into a DO IT YOURSELF format with ease and guidance and help implementation, you own coaching portal can be cloned for you for a small amount and reproduced to have your own portal open for your own business. You can then don the same for others and we can help build a network of bioenergetic Coaches in professional based businesses globally.
This is based on the mission of Self Care Training for all using Self Governing Training and systems, that uphold to EASY PEASY principle, for ease of use, low time and money commitment, fun, and interactive, capable of earning an income using automation for time-saving, cloud-based storage and paperless office, no building overhead or expenses, or staffing cost, with 24/7 support and IT training in the background.
All you have to do is learn to hold the reigns of your business and get out there and perform your best. Let the automated cloud-based back-office do the work for you and get the time and financial freedom you crave and deserve without the hassle. The Health Counts Academy Welcome Bioenergetic Practitioners, like AmpCoil Users.
If you are a seeker, seeking health and business tools, we are here to help to integrate your mission into reality with guidance, wisdom, and tactics to get you there quickly, expertly, professionally so you can create your own reality.
Dr. Drake invites you to explore the World of Bioenergetic Affiliates at the Health Counts Academy and explore the new courses on PEMF, with deep insight into the best practices, coming from one of the Codevelopers of the AmpCoil powered by the BetterGuide App.
Join me to Master Your Skills with this Free Introductory Webinar with Marjorie Veiga.
Enjoy NEW RESOURCES to discuss optimal tactics, FAQ's, References, and links to full-blown hands courses to follow.
VISIT the https://HealthCounts.ca Academy for further course options.
Today let me introduce my new option for you called
Bioenergetics Course BE200R Music is Medicine Resources and Tutorial for AmpCoil BetterGuide Users
===>>>> https://be200musicismedicine.coachzippy.com/p/PEMF_Resources
REPLAY of Introduction: to Music is Medicine Resources for AmpCoil BetterGuide Users
BE200P Music is Medicine Academy Welcome AmpCoil Users
https://app.everzippy.com/replaylive/details/5f57fc92d02b3f48652d9278/5f58e24ed02b3f48652d9344
Accredited Partner Programs
Coach Portals
Health Counts "Coach Portals" provides Training, Facilities, and Products to support Online Educators and Marketers, Coaches and Broadcasters to share their knowledge with leads in efficient, profitable a measurable ways in an single cloud dashboard.
Coaching Portals for educators of all kinds is my favorite one-stop shopping for those wishing to teach online using the CoachZippy Platform.
Coach Portals Teaches you the tools and strategies to broadcast and archive your lessons or product sales funnels, classrooms and customer plus affiliate tracking and an proforma built in list import export to built-in email, built in funnel builder, plus integrations to Built-in Shopping Z-Kart and Affiliate payment processing. So, you can run your own school online with all the back office and 24/7 support already taken care of and just focus on delivering your webinars and meetings and monetizing with professional tools and high caliber and quality delivery.
Build in minutes your custom Sales Funnels and webinars and deliver your message with instant or timed drip feed of cyber presentations, without the hassle and time commitment of starting from scratch. Coach Portals integrates all the necessary steps for a live and evergreen webinars or meetings complete with a lead capture, autoresponder and archiving Recording File System, plus a shopping cart. And best of all, controlled from one dashboard.
As a lifelong educator and new online coach marketer, this may be the simplest, most efficient, and integrative software that helps broadcast and record PowerPoints, screen share, documents and videos, while recording and storing the archives in a cloud storage rapid and huge capacity system to provide a turn key online school.
The many necessary tasks are best learned not from the "school of hard knocks" or trial and error, but rather by mirroring professionals who already worked all the kinks out of the system you so you can just step in and teach, record, replay or drip-feed. You can easily quickly professionally, produce a course on the fly and use the built-in Funnel marketing system to import and activate your list of prospects, capturing leads and conversions of satisfied knowledge seekers.
You can even print a Certificate of Completion or share your templates or courses into cloned portals on the web with affiliate tracking and commission sales tracking, leads, enrolments, and a built-in integrated shopping cart – all on one dashboard. Simply Amazing time saver that I can run by myself from my laptop as a global business.
Stop stalling and get your message out easily and monetize your professorship with your own masterclasses online. See One, Do One, Teach One. Start Now.
Coaching Portals
Affiliate Programs