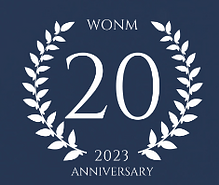 Good vibrations Create Optimal Health
by :Deborah-Anne: Drake.
Speaker's Bio
I am a happy healthy musician, photographer, retired Medical Doctor, Integrative Health Coach, Integrative Medicine Doctor of Bioenergetic and Humanitarian Medicine, and an Online Professor. I am also an author of many courses, e-books galore, and 3 Published books plus 2 software apps for improving self care from home with natural medicine and bioenergetic and sleeping techniques. I am also a composer of natural healing music, and just built a recording studio for broadcasting "Good Vibrations for Optimal Health". (See the extended biography attached for the full chapter).
After allopathic medicine career as an MD, CCPF(EM), FCPF credentialled in Emergency, Family, Sports and Psychotherapy (1985-2012), I began an international speaking tour of 70+ cities teaching Quantum Biofeedback Matrix, building certification courses on Integrative Health Coaching on Bioenergetics, Bioterrain , Music Is Medicine, Online Marketing for Health Coaches, and building a Sleep Academy featuring Biocrystal Sleepwear.
Since 2012 I am Certified with the BOIM Board of Integrative Medicine as an Integrative Medical Doctor IMD, a Doctor of Humanitarian Medicine DHS, and Integrative Health Coach IHC and a Ph.D. in Bioenergetic Medicine, with additional certification as an Osteopath DO(MP), Frequency Light and Sound Matrix Therapist FMT, and Ayurvedic and Auricular Practitioner. I am a regular international speaker at Health Conventions and with the World Organization of Natural Medicine Annual conventions, including co-authoring 3 books with them on bioenergetic health, immune systems and sleep health.
Over the decades, I have hosted several conventions, online academies, Institute of Quantum Medicine, Harmonize Your Health, Bioenergetics At Thinkific, the HealthCounts.ca/Academy, Music is Medicine certification courses on CoachZippy. Currently I am awaiting the final loading of my archives onto the ONPASSIVE.com ecosystem to benefit from their multilingual high definition web conferencing room to reach out to the world in any international language, with 20,000 seating at no extra cost so everyone can access education online. Stay tuned as we build a new O-Cademy, HealthCounts4All Blogs, Health Safaris Body Music and Libraries for Organ Healing coming soon.
You're invited to my LIVE webinar Training online weekly (Tuesdays 1 pm EST) for the GENIUS LIVE Health Safaris Organ of the Month Detox Program, by invitation at https://ilovemygenius.com and review equipping yourself with biotechnology at my affiliate site: https://geniusbalancing.com/mysite/drdrake .
If you wish to contact me, I currently coach clients and students in private.
Visit me for consultation, education or technology.
Tel: 647-986-4627
Https://healthcounts.ca for the links, events and academy.
Email me at drdrake@gmail.com
Education email: drakeacademy@omail.ai or healthsafaris@omail.ai
I am the Director of the Department of Bioenergetic Medicine at the Canadian College of Humanitarian Medicine in Toronto and a member of the Board of Integrative Medicine and World Organization of Natural Medicine. (cchm.org or BOIM.org or WONM.org) where I am the Chairwoman of our Annual Natural Health Convention in Toronto/Markham Oct 28, 2023.
I invite you to embrace us there and congratulate Dr. Sheila McKenzie and all her staff and professors for their continued dedication to Natural Humanitarian Health.
God Bless us all.
Deborah-Anne Drake
Integrative Medicine Doctor
Ph.D., IMD, DHS, DOMP, MD CCFP-EM, FCFP (Ret)
CBS, CQI, FMT, Ayurved, Auric. Therapist
BSc, Biology, Psychotherapy, Biochemistry
MD Doctor of Medicine
Allopathic Family, Emergency, Psychotherapist and Sports Physician (CCFP(EM), FCFP) (Retired)
Certified Biofeedback Specialist CBS and Diplomate Instructor CQI
Ph.D. Doctor of Bioenergetic Medicine
Integrative Medicine Doctor IMD
Doctor of Humanitarian Medicine DHS
Diplomate, Osteopathic Manual Practice (DO(MP)
Frequency Matrix Light Therapist FMT
Ayurvedic Practitioner, TCM Auricular Therapist
Professor Lecturer, Director Dept. of Bioenergetics, Canadian College of Humanitarian Medicine
Certificant, Board of Integrative Medicine (BOIM)
Member, World Organization of Natural Medicine (WONM) and Clinics for Humanity
Celebrating 20 Years: A Humanitarian Health Summit and Awards Ceremony for a New Era
October 28-29, 2023
Hilton Hotel Toronto/Markham
8500 Warden Avenue,
Markham, ON L6G 1A5
You're invited to join us in celebrating the 20th anniversary of the World Organization of Natural Medicine (WONM). Experience a new era in humanitarian health at our summit and join the esteemed award ceremony.
Amidst recent global challenges, opportunities for growth and enhanced reputation have emerged. Our summit focuses on leadership empowerment, providing a strategic framework rooted in humanitarian health. By integrating this approach, you'll transform public perception, open revenue streams, engage international markets, and become a global authority in your field, supported by acknowledgments of your contributions.
Join us for this transformative event.
About This Event
This upcoming summit is a pivotal event that has been meticulously
designed to empower your business and catalyze a substantial positive impact. Through the crafting of a strategic blueprint that capitalizes on your existing resources and expertise, we endeavor to elevate your brand, diversify your revenue streams, foster international connections, and firmly establish your company or services as global authorities in the realms of Humanitarian Health and Natural Medicine principles. In the subsequent narrative, we will delve into the event components that constitute this transformative summit.
Part 1: Humanitarian Health Lectures & Awards Ceremony
The inaugural segment of our summit promises to be intellectually stimulating and inspiring. Dr. Robert Lyons, a luminary in the field, will take the stage to present "KAQUN and Cellular Energetics," an exploration of the profound effects of KAQUN water therapy. Prepare to be enlightened and captivated by this groundbreaking discourse.
We are privileged to host an esteemed lineup of presenters, including luminaries such as Dr. Gerald Smith, Dr. Stanley Ngui, Dr. George Grant, Dr. Sheila McKenzie, and Dr. John Hache. These experts will deliver a series of Humanitarian Health Lectures that promise to be both informative and transformative. By attending these sessions, you will gain invaluable insights that can reshape your approach to health and wellness.
The pinnacle of this segment is the Award Ceremony, a momentous occasion celebrating two decades of achievements by the World Organization of Natural Medicine (WONM). This ceremony will not only recognize excellence but also serve as a source of inspiration for all those dedicated to the cause of Humanitarian Health and Natural Medicine.
Part 2: Humanitarian Health Civility Leadership Training
In the second part of our summit, we shift our focus towards practical and hands-on learning experiences. The workshops offered here are designed to equip you with actionable knowledge that can drive lasting change in your professional life.
Workshop 1: Ancestral Health for Lasting Wellness with Dame Dr. Sheila McKenzie – In this enlightening session, Dame Dr. Sheila McKenzie will delve into heritage-based strategies for tackling modern health challenges. By exploring the wisdom of our ancestors, you will gain valuable insights into maintaining lasting wellness. Moreover, attendees will have the opportunity to earn one credit towards the prestigious Humanitarian Health Civility (HCC) program.
Workshop 2: Communication Health with Dr. Clyde Rivers – Effective communication is at the heart of harmonious relationships and successful endeavors. Dr. Clyde Rivers, a renowned expert in this field, will guide you through the intricacies of communication strategies that promote harmony and understanding in our world. This workshop, too, offers the chance to earn one credit towards the HCC program.
As you participate in these workshops, you not only enhance your knowledge but also make strides towards a recognized qualification in the realm of Humanitarian Health and Natural Medicine.
WONM 2023 Conference Chairwoman's' Bio
We invite you to join us at this monumental summit, where the confluence of knowledge, innovation, and networking opportunities awaits. Your participation promises to empower your practice, enrich your understanding of well-being, and forge connections that can propel you to the forefront of the Humanitarian Health and Natural Medicine arena. Furthermore, the opportunity to earn credits towards the HCC program ensures that your time spent here is not only enriching but also a step towards professional recognition and advancement. We look forward to welcoming you to this transformative event, where your journey towards greater impact and success begins.
Ticket Options:
Comprehensive Ticket: $895 (Includes All Lectures, KAQUN Workshop, Award Ceremony, and HCC Workshops)

General Ticket: $395 (Includes Lectures, KAQUN Workshop, and Award Ceremony)