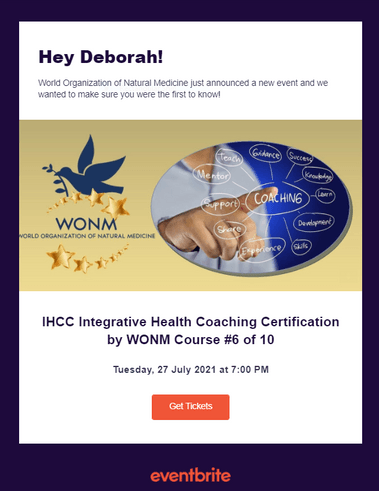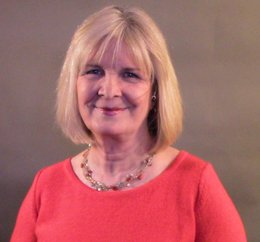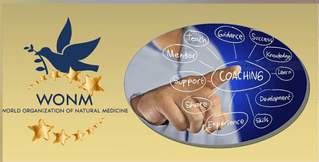 IHCC6 Dr Drake
Music is Medicine
July 27-Aug 5 2021
7-9pm Tues Wed Thurs. EST
BE200C
IHCC6
Integrative Health Coach Certification 2021
WONM BOIM CCHM
Courses & Webinars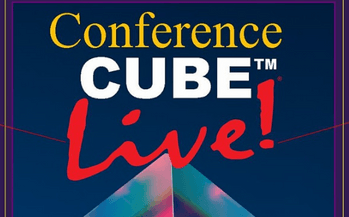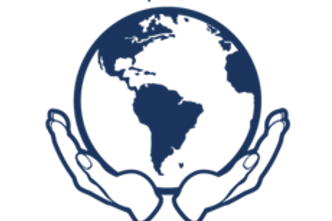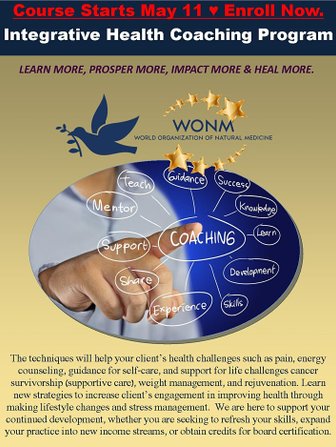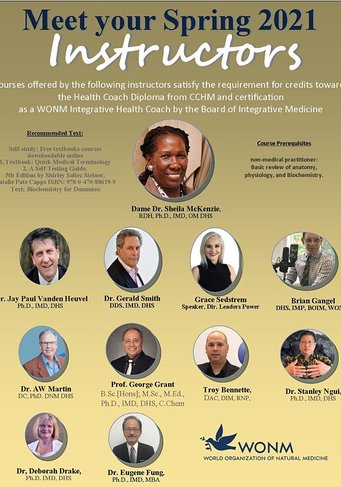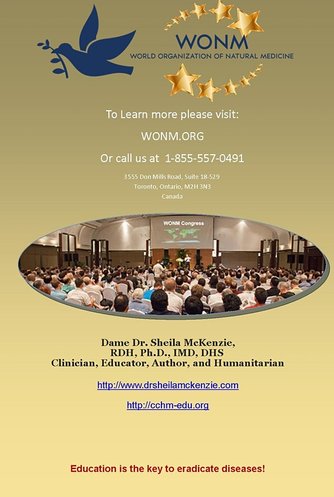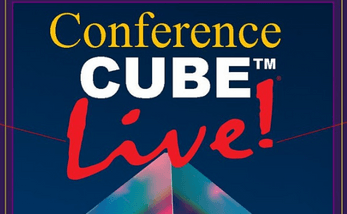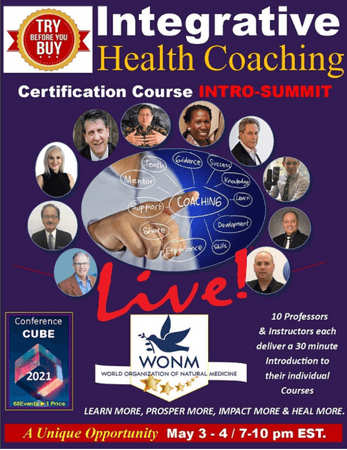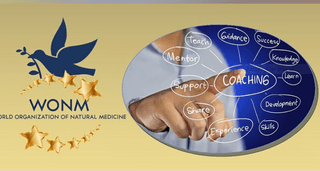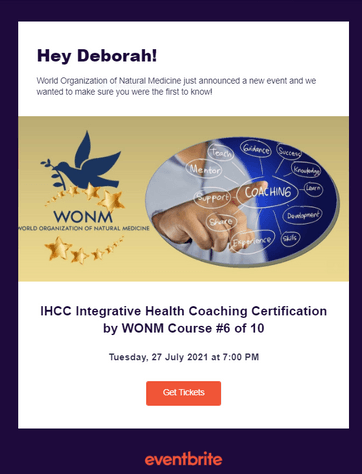 Welcome to IHCC by WONM ►Class #6 of 10 with Instructor: Dr. Deborah Drake
About this event
WONM INTEGRATIVE HEALTH COACH CERTIFICATION COURSE (IHCC #6)
Segment #6 July 27, 28, 29, and Aug 3rd,4th,5th, 2021
IHCC #6 Music Is Medicine
Course Syllabus for Training Integrative Health Coach
Instructor: Dr. Deborah Drake, Ph.D. Bioenergetics, Integrative Medicine Doctor, IMD, Doctor Of Humanitarian Medicine, DHS, Doctor of Osteopathy Manual Practice (DO(MP)), Certified Biofeedback Specialist and Instructor, (CBS, CQI), Frequency Light Matrix Therapist (FMT), Ayurvedic Practitioner and Herbalist, Retired Doctor of Medicine, Emergency Medicine, Sports Medicine, Psychotherapist. Member of BOIM and WONM.
• Music is Medicine Course focuses on the natural vibrational patterns that create communication in the brain that connects to the mind, body, emotions, and spirit! Health Requires full-body participation, the yin and yang of in and out, exercise plus rest, mental attitude, and nutrition to think straight, disease rejuvenation, and injury repair. Any of the above can be interfered with by metals, microbes, emotions, and stress among other issues. Integrative Health Coaches need training on recognizing, intercepting, and redirecting stressful habits, environments, and physiology. The basics are the same in all of us, so I focus on the basics of BIOTERRAIN as the fundamental task of correcting physiology and tuning and toning the body to retard, resist and recover from stress. It's hard to do anything, however with a toxic, depressed, malnourished brain to execute the desired changes. So, this Music is Medicine course focus on the brain and the top regulator of the system and uses brain wave entrainment techniques and technology, nutrition, and coaching strategies to optimize stress, pain, relaxation, and peak performance clinical skills of IHC's.
First-week seminar sequence: Tuesday, July 27; Wednesday, July 28, and Thursday, July 29, 2021, 7-9 pm
a. Tuesday, July 27, 2021, 7-9 pm




Part I - Music is Medicine- Introduction to Bioenergetics,
- Music Theory Predicts Standing Waves, Selective Frequencies of Organ Vibration,
- Bioterrain Correcting Physiology (Water, Oxygen Minerals provide Bioelectric Valence)
- Mineral Vibrations Predict Color Enzymes and Metabolism Function, Communication, Skeletal Storage, Electrolytes
- Water as a Conductive medium capable of carrying vibrational signals
- GAMMA Brain Wave Entrainment, QUEST9 Enhanced Learning and Color, Enzyme Therapy
- Q & A • LIGHT and TISSUE SALTS
b. Wednesday July 28, 2021 , 7-9 pm
Part II - Music is the MIND
- ABC- Airway, Brain Circulation –
- Dopamine Metabolism, Frontal Lobe of Brain, Planning and Execution functions, Brain Circulation, ANS Neck Muscles, Disturbances with Parasites, Addictions, Injury
- Clinical Conditions of Dopamine (Focus, Peak Performance, Cardiovascular, Brain Focus, ADHD, Autism, Schizophrenia vs Parkinson's Disease
-Tissue Salts for ABC and Nutritional Foods for Airway, Brain and Circulation
- BETA Brain Waves Entrainment, PEMF Demonstration
-Q & A • QBF
c. Thursday, July 29, 2021, 7-9pm
Part III - Music is the BODY (Gut-Brain) -
- DEF - Digestion, Endocrine, Filtration Liver GB –
- Acetylcholine Metabolism, Physiology of the Brain Memory, Gut Propulsion, Muscle Coordination, Hearing
- Clinical Conditions of Disturbed Acetylcholine (ie Muscle Spasm, Vasospasm, Bradycardia, Vagus Nerve Gut-Brain)
-Tissue Salts for DEF and Nutritional Foods, Musical Notes
- ALPHA Brain Waves • Acetylcholine Focused Concentration, Learning
- Q & A • PEMF
Second-week seminar sequence:
Tuesday, August 3; Wednesday, August 4, and Thursday, August 5, 2021, 7– 9 pm
a. Tuesday, August 3m 2021, 7-9 pm
Part IV - Music is the EMOTIONS
- GHI - Genito-urinary, Housing Skeletal, Connective, Immunity
- Serotonin Metabolism
- Clinical Conditions of Disturbed Serotonin (Insomnia, Depression, Lymphatic Depletion or Lymphoma, Leukemia Risk)
- Tissue Salts for GHI and Nutritional Foods, Musical Notes
- THETA Brain Waves • Relaxation, Meditation, Learning
- Q & A • IONIC FOOT BATH
b. Wednesday, August 4, 2021, 7-9pm
Part V - Music is the SPIRIT
- JKL Jacket of skin, Karmic Spirit, Love Senses
- Clinical Conditions of Brain Endocrine GABA disturbance
- Tissue Salts for JKL and Nutritional Foods, Musical Notes
- GABA - DELTA Brain Waves SLEEP
- Sleep hygiene Tutorial
- Q & A • BIOCRYSTALS, SleepM Biocyrstal Technology
c. Thursday, August 5, 2021, 7– 9 pm
Part VI - Music is INTEGRATION
- MNO - Microbiome, Metal Toxicity, Organ Integration
- Clinical Condition of Detox Metabolism, Herxheimer Reactions, Intoxication, Addiction,
- Tissue Salts and Brain foods for Brain Detox, Probiotics for restoration for Normal Flora
- EPSILON Brain Wave Entrainment
• Q & A on Integrative Music
The instructor may provide further resources which you will be able to download as pdf, Charts, E-books, and reference links to replays in Dr. Drake's private Health Counts Academy.
https://HealthCounts.ca/Academy/IHCC links to class archives and replay room will be found at https://BE200MusicisMedicine.coachzippy.com/ for loading replays of IHCC course online, where students will have 1 year of free access after this class.
Any concerns, please contact Dr. Drake at her email below.
CONTACT COURSE INSTRUCTOR
Dr. Deborah Drake
647-825-4627 Text Cell
drdeb432@gmail.com
IHCC
Integrative
Health
Coach
BOIM Certification
Course
10 Professors
10 Topics
2 Weeks Per Topic
May 18-Oct 28, 2021
WONM
Accreditation Course
IHCC
We are proud to announce that the Integrative Health Coaching Certification Course (IHCC) by WONM - Ticket Portal is NOW ACTIVE.
This is where students can sign up for the 20 week intensive program.
DETAILS
If a student wishes to sign up for the IHCC Program straight away, the ticket portal above is the place they can do so. It is also the best place to learn more about the IHCC Program.
Details regarding Refunds, Missed Classes, Courses that have 'already been taken' by students and Legal Waivers are also posted here for you to review.
Here are your Professors
Discount Codes:
Dame Dr. Sheila McKenzie - 'DrSheila'
Dr. Jay Vanden Heuvel - 'DrJay'
Dr. Gerald Smith -'DrGerald'
Dr. George Grant - 'DrGrant'
Dr. Stanley Ngui - 'DrStanley'
Dr. Troy Bennett - 'DrTroy'
Dr. Anthony Martin 'DrMartin'
Dr. Grace Steadstream - 'DrGrace'
Dr. Eugene Fung - 'DrFung'
Dr. Deborah Drake - 'DrDrake'
BrianGangel 'Brian'
Thank you for all your efforts to make Dr. Sheila's Dream of 1000 NEW Health Coaches a soon to be realized reality. Keep the energy high and L.M.I.H.►"Let's Make It Happen"
--
BRIAN GANGEL, DHS, IMP, BOIM, WONM
CEO Quantum Events Canada
Chairman World Organization of Natural Medicine Conference
Holistic Practitioner / Educator / Business Coach
Awarded the Order of Excellence in Health Education
Tickets to Conference CUBE™. The regular price for Access to ALL - 8 - Events is $295. plus tax & handling. Use Professors Promo Codes from List below or DrDrake as your discount code which will get your ticket buyers a $100. Discount. The code must be entered at checkout.
This is the LINK to Conference CUBE™ ►
Integrative Health Coach in Bioenergetic Practice
Quantum Mastery Mentorship Program
Tuesdays 10-11AM EST
in HealthSafaris Webcast Room at Link:
Old ROOM
http://login.myownmeeting.com/46094481
NEW ROOM
https://46094481.myownmeeting.net/login
Join our Select students of Bioenergetic Biofeedback and other modalities including PEMF with AmpCoil BetterGuide App. Learn from Deborah Drake, Integrative Health Coach and International Quantum Biofeedback Instructor in the pursuit of an
INTEGRATIVE HEALTH COACH (IHC) CERTIFICATION COURSE
in BIOENERGETICS from the Canadian College Of Humanitarian Medicine (www.cchm-edu.org) which is certified by the Board of Integrative Medicine (www.boim.org).
This weekly personal one on one mentorship program is designed with both theory and practical apprenticeship learning, bimontlhly group Wednesday webinars and personal one on one sessions for problems solving to enhance apprenticeship learning under the wings of a seasoned instructor. The courses include 50 hours of formal education, 100 hours of case study, 10 hours of community service and attendance at our annual BOIM convention.
Contact Course Instructor Deborah Drake at 647-825-4627
to discuss the curriculum and registration.
.COST: $500 per month or $5000 for entire course.
Ad hoc training : $250 per hour
Health Counts Academy
BE200
Music Is Medicine
6 Masterclasses with 6Tutorials and Interludes on 6 Brain Wave Pattern Training for Stress, Relaxation, Pain, Sleep and Peak Performance
Featuring Vibrational Science, and practical Music, Minerals and Modalities to accelerate healthy mind, body, emotions and spirit.
PEMF COILING
AMPCOIL LOUNGE

DEMONSTRATIONS & OFFICE VISITS
Dr Drake Presents OPEN HOUSE to Experience AmpCoil Lounge to Demonstrate PEMF. Call to book yourself or your group with an Open House or Book an Appointment in Dr Drake's Clinic
#208-2190 Warden Ave, Toronto, Ont
SEE https://healthCounts.ca/academy for
BE200 Music is Medicine Course
Integrative Nutrition
Live Public Seminars
Sponsored by
Pyur Life Global
https://pyurlifeconnect.com
Please join me and PyurLIfeGLobal incredible coaches and Scientific Advisor Dr. Howard Fisher, Blaine Williams, and Mark Campese for weekly training.
You can invite your clients, family, friend, prospects for a 30 min free education webinar that could change yoru perspective on Self Healing Potential using the Worlds most nutrient dense plant known as an Moringa Oliefera, new antiseptic MRET Silver Solution, World CLass Minerals in O2pH, and Antiaging Collegan (HCP) and Insulin Regulating "Metabolic Balance Formula? MBF and Food Source B VItamins (MOringa Pyur Energy MPE). Map you Heart Age with IHeart tools.
Cleanse your body from anging stress with liver adaptogens, blood cleaning and fat regulation for a proactive health strategy.
Join Coach Blaine Williams, Mark Campese, Deborah Drake, and world expert and Author Dr. Howard Fisher in the discovery of INTEGRATIVE NUTRITION.
We review the benefits of a single, simple, affordable solution using the world's most nutrient dense botanical plant ever discovered. Is it "Myth, Magic or Miracle"? This one plant called the immortality tree, drum stick tree from the tropics contains 52 antioxidants, 35 antiinflammatories, all amino acids, many electrolyte and minerals for vitality and longevity. with a world class superfood called
MORINGA OLEIFERA.
Be your best. Consider ingesting daily Moringa Oliefera, using the air dried, legacy seed varietal prepared without destroying the valuable whole food nutiritionals, for your peak performance, weight loss and skin care needs. Trim up your weight and your attitude, and join our Brand Ambassador team, share the products with others, and gain commissions that can not only pay for your supply but reward your hansomely with a career in Network Marketing by simplysharing your success with others.
BECOME A BRAND PARTNER FOR REWARDS
Visit : https://pyurlifeglobal.com/drdrake for brand partners and watch the 3 videos on my home page.
BECOME A CUSTOMRE FOR LIFE
CUSTOMERS ONLY: https://pyurlifeeducate.com/drdrake

Introducing
IHCC
Integrative Health Coach
Certification Course
May 11-Oct 28 2021
IHCC Course Curriculum& Enrollment
Conference CUBE
May 3-4, 2021
IHCC
Intro Summit
10 30-minute Introductory Webinars over 2 nights by ten top WONM IHC Professors teaching you
Expert Integrative Health Coaching Certificationand invite you to Enroll in the Full IHCC Course May 18-Oct 28 2021.
Professors Guest Speakers.
Get to Know Your Instructors
Welcome New IHCC Student Prospects for our WONM and BOIM
Integrative Health Coach
Certification Course
(IHCC) May 18 - Oct 28, 2021.
Ten professors gave us all a taste test of their IHCC Course teaching and the buffet of knowledge was spectacular in its depth and breath. I thank them all for teaching me and you their pearls of wisdom, and for sharing their 300 years of skills with us. I and hope you enjoy these 30 minute segments of each of the WONM Professors.
You will want to join us for the Full Course semester May to Oct 2021. We hope you will brind a friend as we seek 1000 new Integrative Health Coaches under WONM. This course explore natural self care health modalities from the most ancient and most modern perspectives.
This over the shoulder learning style via 2 weeks of webinars per professor, accessible no matter your location, via online learning, will give you the most expert skills, confidence and personal empowerment for your proactive self care health coaching career.
I want to thank you all for participating in vieweing and support of WONM and IHCC launch at Conference CUBE™ and beyond into the full IHCC course.
Thanks to your efforts we will have an almost FULL Class! So get in gear, and get enrolled NOW.
There is still time to Join
IHCC Course REGISTRATION
Again here is the link to the Eventbrite.com ticket portal: IHCC Ingrative Health Coach Certification Course - May 11 - Oct 28 2021
Final instructions for the Course will be forwarded to enrolled students by Dr. Sheila.
All students must fill out a month by month or Full 4 month Contract via payment at www.Eventbrite.com. Search IHCC FULL 10 segment One Time Payment ($3000)
Option of $300 Per Professor x 10 segments
ENROLL at EVENTBRITE Tickets onlie:
Pay Online via EventBrite.com Ticketing Agency, to WONM for sponsoring this accredited Integrative Health Coach Certification (IHCC) course.
Again my profound thank you for 'pulling together' and helping to
create an incredible course,
with a goal of putting
ONE THOUSAND NEW
integrative Health Coaches
into ACTION!